Daniel D. Bodell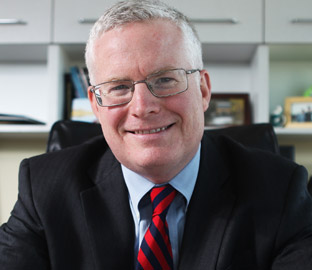 Founding Partner
dbodell@BODELLLAWGROUP.COM
Daniel D. Bodell focuses his practice on employment and personal injury matters
Daniel D. Bodell is a founding member of the firm and an experienced San Diego Employment Lawyer. He has extensive legal experience in the negotiation, settlement, litigation and trial of various types of legal matters including employment cases and serious personal injury claims.

The San Diego Business Journal recently honored Mr. Bodell by naming him "Best of the Bar." He also has been selected as ranking in the top five percent of attorneys in San Diego by Super Lawyers for each of the last five years. The award followed a survey of more than 10,000 San Diego lawyers followed by an extensive panel review.

Prior to founding the firm, Mr. Bodell was a partner at Gordon & Rees LLP, the second largest law firm in San Diego county and one of the largest firms in the country. His practice there concentrated solely on the defense of various civil litigation matters while representing large companies and insurance carriers.

A native of Philadelphia, Mr. Bodell received his B.A. from Villanova University. He received his J.D. from the University of San Diego, where he was a member of the National Mock Trial Team and served as Honor Court Prosecutor.

He is a member of the State Bar of California, licensed to practice in all state and federal courts. He is also a member of the San Diego County Bar Association, Consumer Attorneys of San Diego, the State Bar of California and the American Bar Association. Mr. Bodell is an avid golfer and fisherman and lives in San Diego with his wife and children.