San Diego Family Medical Leave Lawyer
When you or a family member are ill, sometimes it is necessary to take some time off from work. This type of leave is the focus of a federal law, the Family and Medical Leave Act (FMLA), as well as a California state law, the California Family Rights Act (CFRA).
Depending on the size of the company you are employed by, both laws require that you be allowed up to 12 weeks, per year, of time off for these family-related reasons:
Bonding with a newborn, adopted child, or foster child
Caring for a family member or registered domestic partner with a serious health condition
Your own serious health condition
In addition, under FMLA, a leave of up to 26 weeks per 12 month period is allowed to care for a close family member with an injury or illness related to military service. The leave can be continuous or intermittent.
FMLA and CFRA provide for unpaid family leave. The employee can however, use accrued vacation and sick pay.  California residents covered by State Disability Insurance can generally take the leave with pay at 55 percent of their regular pay rate, known as Paid Family Leave (PFL) also called Family Temporary Disability Insurance (FTDI). The employer must continue the employee's health insurance coverage for the duration of the leave.
If the Employer Refuses to Grant a Family Leave
Some employers dislike having employees on leave, and they often try to block it. An employer that fails to allow family medical leave as the law dictates may be the subject of a labor complaint and potentially, a lawsuit. Any attempt to retaliate against an employee who makes a complaint under FMLA or CFRA is illegal.
If you've been denied the medical leave you are allowed by law, you should consult an experienced employment litigation attorney. Before filing a lawsuit, you will first need to file a complaint with the California Department of Fair Employment and Housing.  Your attorney can help you with the paperwork and will monitor your situation in the event your employer attempts to take retaliatory action against you. Once you have received a letter from the agency clearing you to take legal action, your attorney will be able to file suit against the employer on your behalf. In addition, a supervisor can be held personally liable.
Family Medical Leave Attorneys in San Diego
The San Diego employment attorneys at Bodell Law Group are highly experienced in bringing FMLA/CFRA actions against employers who have denied family leave or refused reinstatement to a comparable position after the leave has ended. We handle many of these claims and have an excellent record of success for our clients.  Both partners at Bodell Law Group have been selected as among San Diego's best by Super Lawyers Magazine, an honor granted to only the top five percent of lawyers practicing in the city.
The right to care for your own health and that of your family is of paramount importance, and we will do everything legally possible to ensure that you are not denied that right, or if you are, that you will be fully compensated.
Contact Bodell Law Group
Call Bodell Law Group to arrange a free consultation to come in and discuss your case.  We accept cases on a contingency fee basis, so you don't have to worry about legal fees or expenses; you never pay anything unless we win money for you, and in many cases, the court will order your employer to cover your legal costs.
Daniel Bodell is an experienced Family Medical Leave Lawyer in San Diego. He has extensive experience in litigating employment matters and will fight for your family. Call Bodell Law Group at (858) 461-4699 to schedule a free consultation.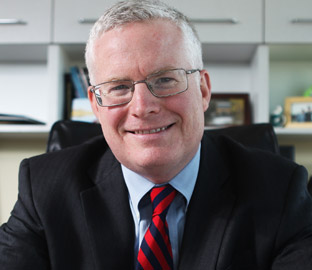 Don't wait; call today, because California law limits the amount of time you have to file suit.